"A groundbreaking wine club"
"A more affordable way to enjoy quality wines"
Get started by taking our wine quiz. We'll send you new wines to try each month, all tailored to your unique tastes.
We'll Find Your Perfect Wines
Rate each wine as you try it and we'll use your feedback to improve every future box you receive.
Rate and Refine Your Boxes
Every bottle you rate helps our experts refine your selections to hone in on your perfect wines.
Discover your first box now and get six amazing wines curated to your tastes and shipped to your doorstep for just $39.95.


150,000+ Satisfied Members

100% Satisfaction Guarantee

Trusted by 150,000+ club members

"How professional, customized and quick you guys are. I don't have to wait long, my wine is packed perfectly and I get to enjoy it with foods you guys took the time to suggest... the info about what I'm drinking... ahhh I love it all!"

"I joined seven different wine clubs during the pandemic, and you guys are the only one I didn't cancel. Absolutely in love with the wines you have to offer."

"I have been a very happy Firstleaf customer for about 4 years now. The wine selections are always delicious! I appreciate the quality, variety, the ability to reorder my favs, the packaging and the price. Keep up the good work. I will keep my membership as long as I'm breathing!"
Save 60% on wine compared to retail
92% of our wines are award-winners
You control when and how often you get your wine

Reorder your favorites at any time
"A more affordable way to enjoy quality wines"

Your satisfaction is guaranteed. If for any reason you're not satisfied with a bottle you receive through the club, we'll give you Firstleaf credit for it (minus shipping), where legal. All wine is sold by Firstleaf, Healdsburg, CA.
Our Member Experience team is available 7 days a week from 9am-8pm EST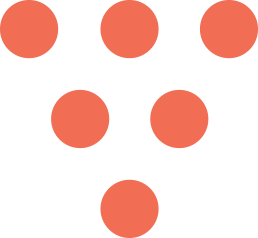 © 2020 Firstleaf, Healdsburg, CA, CT # LSW.0001017, WA #419814